LOCATION:
The 100,000-square-mile (258,998-square-kilometre) archipelago of The Bahamas begins just 50 miles (80 km) off Florida's east coast at the island of Bimini and stretches more than 500 miles (804 km) southeast in a chain comprised of some 700 islands and cays in the Atlantic Ocean. Total land mass is estimated at 5,382 sq mi (13,939 sq km). The capital, Nassau, is on new Providence, while Freeport and lucaya combined on Grand Bahama are regarded as the nation's second city. TIME ZONE is Eastern Standard Time, same as New York, Boston, Miami and Toronto.
HISTORY:
Columbus became The Bahamas' first celebrity visitor when he "discovered" the new World, landing on San Salvador in 1492. Over the next three centuries, the islands became key waypoints for explorers and adventurers along routes linking the Old World with the new. During the late 17th century, the islands became a hotbed of pirates and privateers who preyed upon merchant ships. The Bahamas became an official crown colony of Great Britain in 1717. Slavery was fully abolished in 1838. Limited self-rule was granted in 1964, and The Bahamas became an independent, self-governing nation on July 10, 1973, which is celebrated as Independence Day.
GOVERNMENT:
The Bahamas has enjoyed political stability since independence, and its popularly elected Parliament traces its heritage to the house of assembly, which first met in 1729. The political system is based on the British Westminster model with a governor general, a prime minister and a Parliament. Queen Elizabeth II is the nation's sovereign. The two primary political parties are the incumbent Free national movement (FNM), which was elected by a landslide May 10, 2017, and had previously governed from 1992 to 2002 and 2007 to 2012; and the Progressive Liberal Party (PLP) which held power from 1967 to 1992, 2002 to 2007 and 2012 to 2017. Dr. Hubert Minnis, the nation's fourth prime minister, presides over a 39-member Parliament.
ECONOMY:
The Bahamas, while actually located in the Atlantic, is a member state in the Caribbean Community Secretariat, although not its common market. About 50 per cent of the country's gross domestic product (GDP) is related to tourism, which employs over half of the workforce. New investments in hotels, resorts and developments range from billion-dollar megaprojects on New Providence to distinctive communities in the Family Islands. As an attractive locale for offshore banking and investment, the next biggest economic driver is the financial services industry, which accounts for between 15 and 20 per cent of GDP. The construction industry drives 10 per cent. Agriculture and fisheries comprise less than five per cent of the economy. Mineral resources are salt and aragonite.
POPULATION:
The 2010 census recorded the population at 353,658. The projected population for 2019 is 385,340. more than 70 per cent of the population resides on New Providence. About three in 10 people are under 15; 69.6 per cent are between 15 and 64 years old; 6.9 per cent are 65 and older.
FINANCIAL SERVICES:
The Bahamas has carved out a specialized niche as a leading offshore financial centre, largely favoured by Canadian, Swiss and uS institutions. The Bahamas has around 250 licensed banks and trust companies. As of December 2017, 62 institutions are licensed to provide fund administration and around 151 are licensed to provide broker-dealer and/or investment advisory services. One of the greatest appeals of using The Bahamas as a domicile for corporate and financial services is its low-tax status; no taxes are levied on personal income, capital gains, corporate earnings, inheritance or dividends. There is a value added tax (VAT) of 12 per cent on most goods and services.
NUMBERS TO NOTE:
There are around 250 banks and trusted companies licensed in The Bahamas , including subsidiaries of institutions originating from 21 countries, such as Switzerland, Canada, Brazil, Spain, the UK and the US.
These institutions have an asset base of nearly $200 billion under administration, according to the Central Bank of The Bahamas.
There are approximately 4,000 people employed in the banking and trust sector.
More than 1,200 lawyers belong to the Bahamas Bar Association
More than 360 chartered accountants are licensees of the Bahamas Institute of Chartered Accountants ( BICA)
*The above information courtesy of The Bahamas Investor (hide link and click to open)
NATIONAL INVESTMENT POLICY
The Government of The Bahamas is committed to developing a fair, investment-friendly climate and foster the economic growth and development of The Bahamas where the ideals of transparency, fair play and equality of treatment are paramount.
With the National Investment Policy the Government is focused on providing:
A politically stable environment conducive to private investment;
A legal environment based on a long tradition of parliamentary democracy, the rule of constitutional and statute laws and where security of life and personal property are guaranteed;
A stable macroeconomic environment bolstered by a prudent fiscal policy, a stable exchange rate, flexible exchange control rules and free trade;
An environment in which freedom from Capital Gains, Inheritance, Withholding, Profit Remittance, Corporate, Royalties, Sales, Personal Income, Dividends, Payroll and Interest taxes is ensured;
Essential public services, an adequately equipped police constabulary, modern health and education facilities;
Dependable public utilities; and
Essential modern public infrastructure such as roads, ports and airports.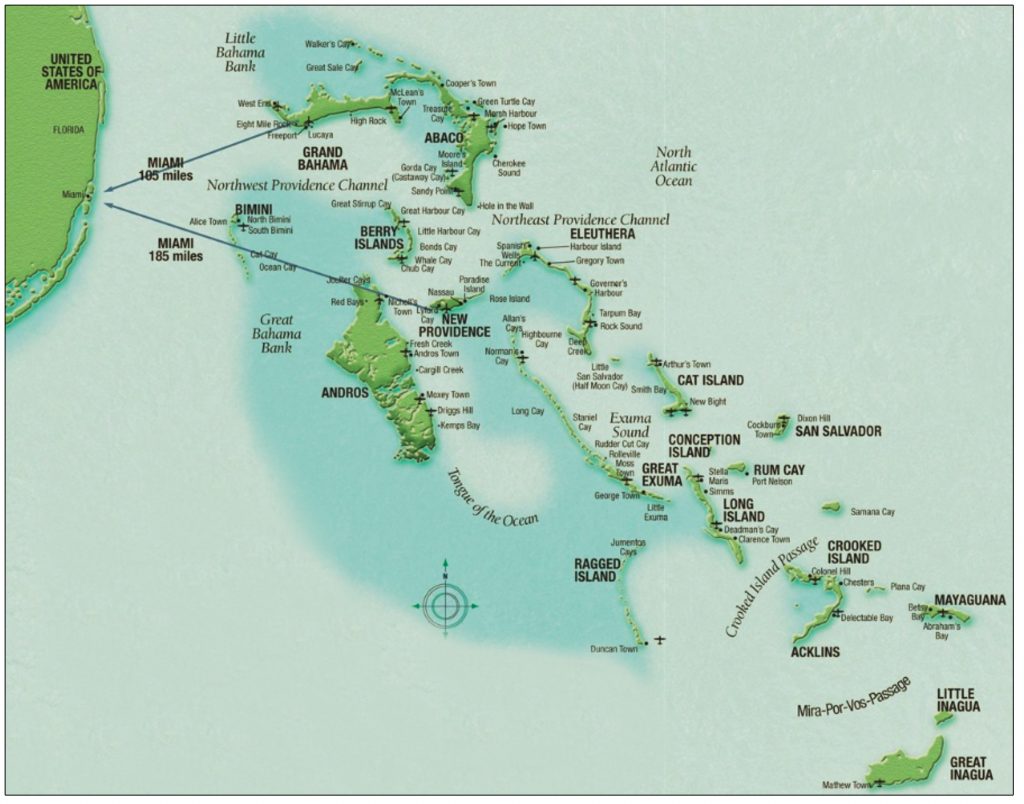 Property Search
Residential or Commercial
Sale/Rent:
MLS# or Keyword:
Island:
Area:
Community:
Major Type:
Business Type:
Property Type:
Min/Max:
Looking for More?
Still looking for your dream home?